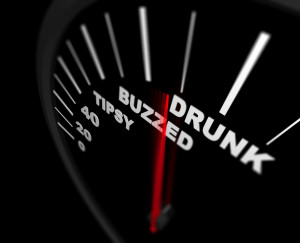 Cinco De Mayo is just around the corner and Washington State Patrol and local city police will be paying special attention to the "Buzzed Driving is Drunk Driving" nation campaign. These mean more Washington State DUI patrol. According the to the campaign material from 2008-2012, 233 people have been killed in DUI crashes around Cinco De Mayo.
How to prevent a DUI on Cinco de Mayo?
A Washington State DUI is having an alcohol concentration of .08 or over, or THC concentration of 5.00 or higher, or the person is under the influence of or affected by intoxicating liquor, marijuana or any drug.
So, to prevent being arrested for a DUI in Washington State during Cinco de Mayo: don't drink, smoke or do any drug and drive. There is no other way, even if you are under the .08 or 5.00 thresholds you can still be arrested for a DUI if the trooper or officer believes that you were under the influence or affected by the alcohol or drug. Many people will be going to parties this weekend and enjoying coronas and margaritas in the sun, that's ok, just don't drive. Find a designated driver, take a cab, or stay sober.
Some things to consider according to the Cinco De Mayo 2014 "Buzzed driving is drunk Driving" fact sheet:
In 2012 every 51 minutes a person was killed in a drunk driving crash (10,322 total in 2012 nationally. The number of fatalities actually went down in Washington State)
71% of fatal crashes on Cinco De Mayo in 2012 had a Blood Alcohol Contact of 0.15 or more.
The average DUI costs $10,000.
The best advice is, that if you think you will drink, don't even bring your car keys. Drink at home or plan ahead. The point is that we want everyone to be safe. However, if you have been arrested for a DUI we are here to help. Don't hesitate to call us