We are available for phone and video consultations.
In office by appointment.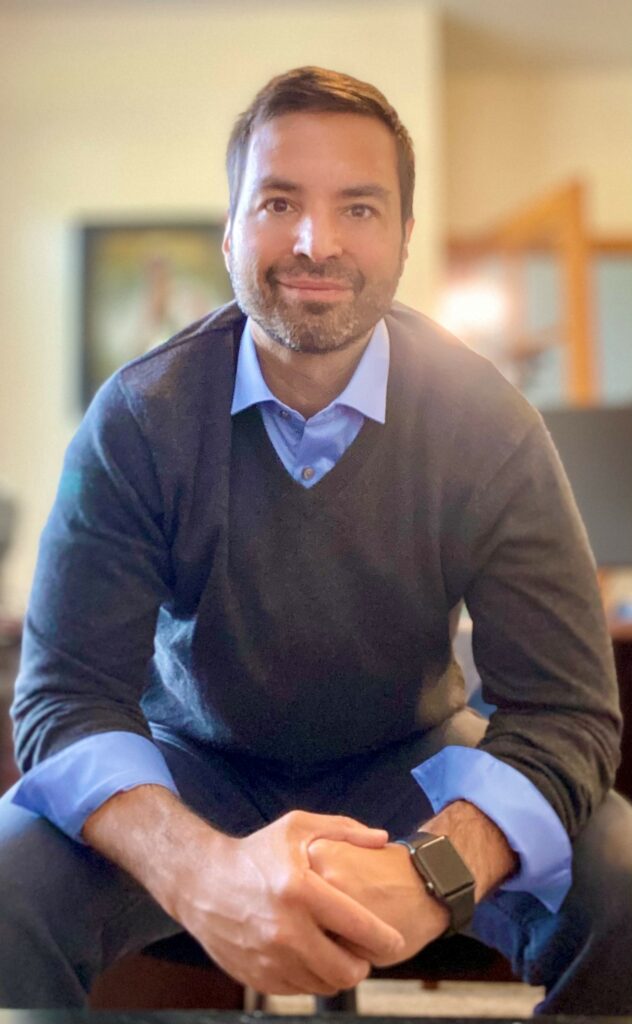 Joseph C. Rome completed his undergraduate education at Washington State University, earning a Bachelor of Arts degree in 1999. He received his Juris Doctorate degree from Western New England College School of Law in 2005.
Since graduating from law school, he has become a member of both the Washington State and Hawaii State Bar Associations. Joseph moved to Maui in 2006 and worked at the Hawaii State Public Defender's Office. During this time, he handled an extensive load of cases, jury trials and acquired a broad base of legal knowledge and hands on experience.
In 2009, he opened his own practice with a primary focus on assisting clients hurt or injured by the negligence of others. Joseph is passionate about assisting victims of personal injuries and he works tirelessly to get them the compensation they deserve.
Hiring Joe was the Best Decision I've Ever Made
It was an absolute pleasure working with Joe. From the moment he took my case, and every moment in between, Joe demonstrated exceptional judgment, wit, and determination. At a time that was very difficult for me, Joe was able to relieve me from an overwhelming amount of stress during my most imperative college years. If not for his hard work, I would have likely spent the majority of my time battling back and forth with insurance companies who would have undoubtedly taken advantage of my situation. Joe, however, saw me as a human being that had her life disrupted in numerous ways due to an accident that she did not cause. I have great peace of mind knowing that I was in the best of hands and that Joe did everything within his power to ensure I received the compensation I deserved. I cannot thank him enough!
Joseph stuck by me for more than 4 years
My car accident case was long and drawn out, but Joseph and his team stuck by me the whole time. It was a complicated case given it was the second time I was rear-ended, but Joseph took it and worked really hard to help me. Even after I accepted the offer, he and Christy still continued to help me with some of the subrogation claims so I can be made whole. I'm so grateful to Josepha and Christy for all their support, time, empathy, and kindness. I highly recommend Joseph and his team.
Best, most honest attorney I've ever met
I was in a car accident in 2015, and racked up over $12,000 in medical bills through Apple Health (Medicaid). We settled with the guilty drivers insurance for the maximum amount, ($25,000) and Joe held onto the $12,000+ until he could negotiate with my insurance company. I was expecting him to tell me he was only able to negotiate $2 or $3,000 off the $12,000+ but was completely shocked when he handed me a check for over $10,000. He could of easily taken advantage of me and kept a few thousand for himself but was completely honest. We then settled with my insurance company for underinsured coverage for another $25,000 (the max coverage I had on my policy). He always returned my calls in a timely manner, completely honest and have recommended him to a few people. Completely satisfied, he had character, integrity and will always tell you the truth. Can't say enough good things about Joe. If you're thinking about hiring a personal injury attorney don't go through someone you haven't dealt with before. Go with Joe! If I am ever in the need for another attorney I'm not going to hesitate to go through Joe Rome again. A+++.
Always Available
Joseph worked with me in my first lawsuit case and basically held my hand through the process. What I appreciated most is that he was quick to answer his phone, text me back, or email me with any questions I had. He gave sound advice and was undeniably experienced in his field. I strongly recommend giving him a call if the unfortunate situation of a car accident happens to you.
Excellent lawyer
He is an excellent lawyer! Responsible, reliable, and knowledgeable. I really appreciate him!