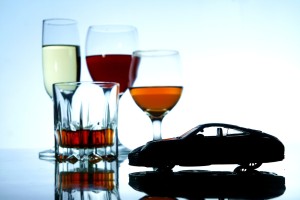 During this holiday week extra officers will be out looking for impaired drivers. Drug Recognition "Experts" (DRE) will be on the lookout as well for drivers under the influence of marijuana or other drugs. So, if you are planning on a night at the casino and having a few drinks you better be prepared to find a safe ride home.
Washington State Patrol is suggesting that more people are using marijuana recreationally since it has been legalized. The WSP is also is reminding that anyone under the age of 21 will be arrested for DUI if they have any marijuana in their system or a blood alcohol concentrating over a .02.
"Drive sober or get pulled over" is it legal just in Washington State for law enforcement to just pull you over? Depends, being pulled over is considered a "Seizure" and must be justified. The detention must be based on "a well founded suspicion based on objective facts" that the person is violating the law.An officer must be able to point to specific and articulable facts which, taken together with rational inferences from those facts, reasonably warrant an intrusion.
What is a DRE? Officer has completed a training that utilizes a 12-step process to guess what category of drug a suspect has taken. The officer must keep a log as well as their certification updated.
Has there been more Marijuana DUI in King County in the last year? Apparently yes. However, I don't believe it is because more people are using, I think more officers are looking for marijuana users.
If you have been arrested for a DUI in the Snoqualmie area or anywhere in King County, don't hesitate to contact us.