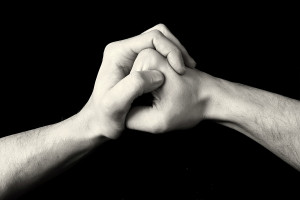 October is domestic violence Month, and domestic violence assaults have been in our media more than ever in the last few months. We all heard about the Ray Rice incident, but what do we know about domestic violence? Seattle Seahawk Quarterback Russell Wilson has apparently declared himself the spokesperson for anti-domestic violence.
However, before we all start climbing on our soapboxes, let's figure out what domestic violence is, and what are some of the misconceptions. I am going to focus on the misdemeanor domestic violence charges because they are harder to recognize. Also, I will be focusing this article on Washington State domestic violence laws.
What misdemeanor crimes can be tagged as Domestic Violence? The following are considered domestic violence when committed by one family or household member against another.
1. Assault in the fourth Degree: an intentional touching of another personis harmful or offensive regardless of whether any physical injury is done to the person. A touching is offensive if the touching would offend an ordinary person who is not unduly sensitive.
2. Reckless endangerment: recklessly engages in conduct not amounting to drive-by shooting but that creates a substantial risk of death or serious physical injury to another person.
3. Coercion: by use of a threat he or she compels or induces a person to engage in conduct which the latter has a legal right to abstain from, or to abstain from conduct which he or she has a legal right to engage in.
4. Trespass in the first degree: knowingly enters or remains unlawfully in a building
5. Trespass in the second degree: knowingly enters or remains unlawfully in or upon premises of another under circumstances not constituting criminal trespass in the first degree.
6. Malicious mischief in the third degree: Knowingly and maliciously causes physical damage to the property of another, under circumstances not amounting to malicious mischief in the first or second degree.
And more… Read more →