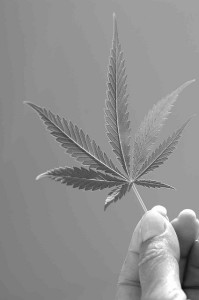 Analysis of Washington State's Per se Marijuana DUI law
At the end of 2012, a new Washington legalized marijuana went into  effect. Part of the law that legalized marijuana use, also created a new marijuana driving under the influence (DUI) standard. Currently, RCW as amended to reflect the new Marijuana DU per se law states: "A person is guilty of driving under the influence of intoxicating liquor, marijuana, or any drug if the person drives a vehicle within this state: (b) The person has, within tow hours after driving, a THC concentration of 5.00 or higher as shown by analysis of the person's blood made under RCW 46.61.506…" [The blood analysis of a person's THC concentration shall be based upon nanograms per milliliter of whole blood].
This new per se law is causing  many problems for chronic marijuana users and medical marijuana users, since they may have 5.00 or higher THC in their blood at any time, but not be driving impaired. National Highway Traffic Safety Administration (NHTSA) has made it clear in the past that it is very hard to predict someone's impairment simply from an arbitrary result of a blood test. Pharmacological effects of marijuana vary with dose, route of administration, experience of the user, vulnerability to psychoactive effects, and setting of use.
In November of 2014, the NHTSA the article Understanding the Limitations of Drug Test Information, Reporting, and Testing Practices in Fatal Crashes. NHTSA has been gathering data from the Fatality Analysis Reporting System (FARS) for nearly 40 years.  I reviewed the article and will highlight some interesting points below: Read more →