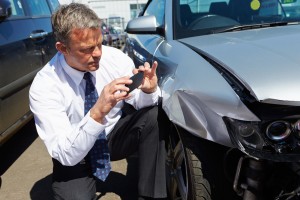 The unfortunate reality is that it's not if you will be in a car accident it's when. Excepting that reality will help you prepare for the inevitable. Below are some general tips. Please don't allow this information to substitute the benefit of seeking out a qualified car accident attorney.
1. Have an auto accident plan
There are nearly 6 million car accidents per year, and the average driver is involved in an accident about once every 17 years. This means that by the time you are in your mid 30's you would have been in at least one, accident and you should expect to be in 3-4 accidents in your lifetime. So, plan ahead, be prepared and know the steps to take when you are in a car accident.
2. Know your insurance
In Washington State, the minimum liability insurance one must carry $25,000/$50,000; it is probably wise to have more. For the purposes of this article I want to focus on the optional coverage, such as Personal Injury Protection (PIP) and Underinsured/Uninsured motorist coverage (UM/UIM). Both these options should be purchased. If someone with minimal insurance hits you, your injuries will likely cost more than the minimal $25,000. It is wise to select these options to protect yourself.
3. Safety is number one
In the unlucky event you are in an accident, please make sure that everyone is alright, if there is any doubt call 911 emergency right away. Hopefully, there is no emergency, and both parties can simply move their cars to a safe spot to investigate and exchange information. It is probably still a good idea to report the accident to the police. Read more →